Over 1,000 Authors Will Make $100,000 or More on Amazon This Year
It's Time You Were Among Them
"Not only do I show you how it's done from a business perspective, but I show you how to avoid the scams as well!"
—Beau Beauchamp, Author or over 20 novels on Amazon
---
The Ultimate Guide to Building a 6-figure Self-publishing Business
Whether you're a first-time author or a seasoned writer with a whole series under your belt, the act of successfully marketing our work in a way that becomes profitable still eludes us.
We run ads on Facebook and Amazon, buy all kinds of online programs promising "insider secrets"; we attend expensive seminars; subscribe to various blogs and social media—and none of it delivers the success of selling our books at a profit, let alone a 6-figure income.
The reason most self-published authors "fail" to achieve success is because we don't treat our writing AS a business. We don't have a real business plan and we don't know how to market our work in a way that will help us achieve real sustaining success long-term.
A decade-long veteran of self-publishing, Beau Beauchamp is a successful author with over 20 published books on Amazon, and the co-owner of an elite book publishing design studio. Within The 6-Figure Author, Beau dives deep into the publishing industry and shows you how it's done—from a business perspective!
Even better, Beau steers you away from the SCAMS and fly-by-night operators hawking book-marketing gimmicks online that never work and will only end up costing you valuable time and money.
So if you are dead serious about becoming a successful self-published author, if you're willing to treat your obsession with writing AS a business and not just a hobby, if you are in this for the long-haul and not some "get-rich-quick" scheme, then this book will help guide you to building a successful business that can indeed bring you that elusive 6-figure income.
---
Learn What the Professionals Know
---
---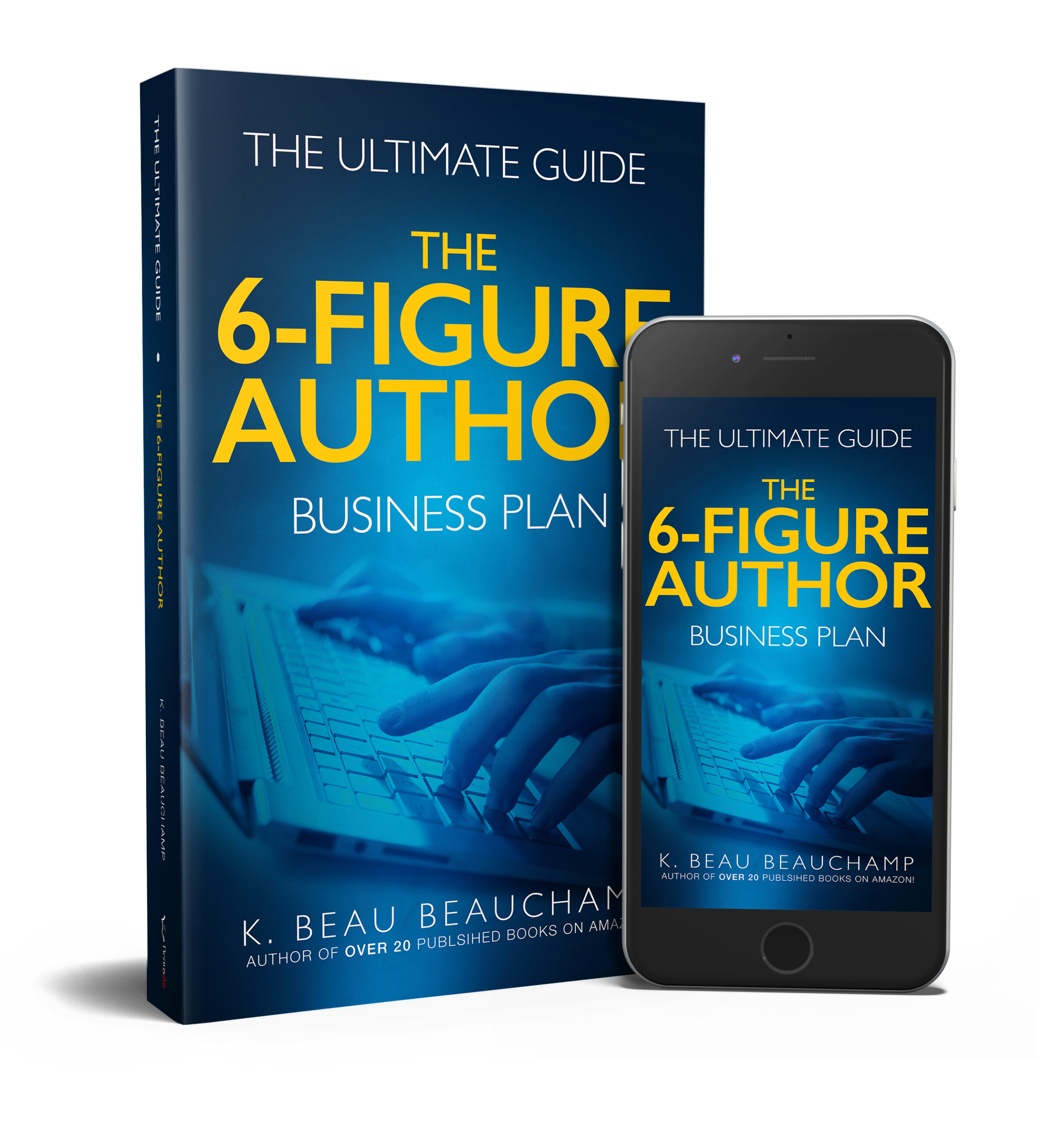 Who is Beau?
Beau Beauchamp is a self-publishing veteran and partner of BeauxArts Design, an elite book design and publishing studio. A successful author of over 20 published books on Amazon, his near decade-long experiences are now yours for the taking. A software engineer turned publisher, Beau brings his skills and business experience to help you succeed as a self-published author:
Technology Entrepreneur
Prolific Author and Storyteller
Graphic Designer
Web Applications Architect
Self-publishing Veteran
Let Beau's experience and success in self-publishing guide you along your journey.